INSIDE THE
JULY
ISSUE…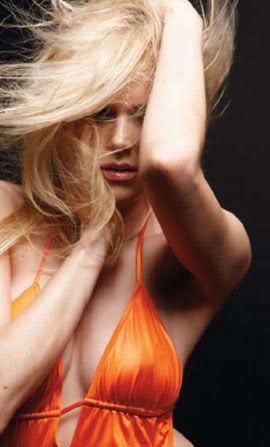 BYRDIE AND THE BEES
It's the time of year when things heat up around here, and sexy siren Byrdie Bell is too hot to handle. In a city where it-girls come and go like nightclubs, you can expect this one to stick around a while—thanks to her fun-loving spirit, air of mystery and chameleon-like versatility. Here, the bathing beauty models some tantalizing swimsuits, and offers a peek into the life of a gal worth getting to know.
By Alexis Swerdloff
Photographs by Juan Algarin
Styled by Cricket Burns
THE TOP 9 HAMPTONS SCANDALS
It's not all clear skies and sunny shores in the Hamptons. Over the years, our little hamlet has been rocked by some major, headline-making scandals. Forget rumors and gossip, this dirt is legit. Now, Christopher Mason wades through the local muddy waters to assess the tragically criminal, the not-so-secretly salacious and the impressively frivolous.
Photographs by Richard Lewin
THE REAL HAMPTONS CLASSICS
On the East End, the popular hot-spots aren't necessarily sexy or chic, but rather comfortable, familiar and timeless. Check out where those in the know go for the authentic Hamptons experience.
By Christopher Mason
HIGHS AND LOWELLS IN THE HAMPTONS
Growing up, the daughter of Guinness heiress Lady Caroline Blackwood didn't always have it easy. But Ivana Lowell fondly remembers getaways to the Hamptons with the innocence that only a child can muster. Now a mother herself, the author takes her own daughter to Sag Harbor and relives the magic. She shared her sometimes sweet—sometimes naughty—stories of summer with AVENUE.
By Ivana Lowell
CATCH HER IF YOU CANNES
Jet-setting movie publicist Peggy Siegal makes her annual pilgrimage to the Cannes International Film Festival where she rubs shoulders with Brad and Angelina, Johnny Depp, Ryan Gosling and other Hollywood royals.
By Peggy Siegal
CHRONICLES
Ladies—and gentlemen—who lunch came out en masse this spring to support good causes and, of course, good times.
By Debbie Bancroft
PYTs
An international flock of fashion-lovers gathered at Cipriani 42nd Street to toast Testino (Mario, that is) at El Museo del Barrio's annual gala.
By Luigi Tadini
CRICKET'S CRUSH
This July, fall for Alexander McQueen's edgy Union Jack clutch—who else can make patriotism so chic?
By Cricket Burns
ON THE AVENUE
Party pictures from recent events.
ARTS CALENDAR
What's on view at galleries and museums.
WORD ACCORDING TO …
Post-modern painter David Salle dishes about drugs, dollars, dance and his dog.