INSIDE THE
JANUARY
ISSUE…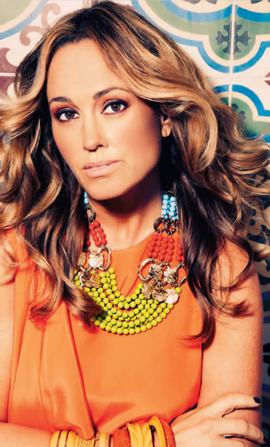 A PALM BEACH JEWEL
A self-proclaimed "typical girl," Tracy Smith knew she wanted to work in fashion, but wasn't sure how. While sifting through junk for that perfect piece of jewelry, she found it! And so began House of Lavande.
By Martin Marks Photographs By Juan Algarin
THE PALM BEACH A-LIST
The who's who on the island of Palm Beach.
Compiled By Avenue Introduction By Renée Morrison
LIZ'S GEMS
The who's who on the island of Palm Beach.
By Avenue Introduction By Caroline Birenbaum
CHRONICLES
Charitable bashes such as Love Heals, the ASPCA Annual Humane Awards Luncheon and Hope for Depression kept the spirits up and hearts warm.
By Debbie Bancroft
BRIGHT LIGHTS, BIG PARTY
One woman's quest to rest in this city that never sleeps proves nearly impossible. Not with parties with Leonardo DiCaprio.
By Carson Griffith
KKB'S INSPIRATIONS
Guest editor (and
AVENUE
December cover girl) Kelly Killoren Bensimon shares some inspiring stories and style tips—just in time for that New Year's resolution.
By Kelly Killoren Bensimon
CRICKET'S CRUSH
A parasol to brighten any rainy day.
By Cricket Burns
SCANDAL
The ups and downs of silent film star Vilma Bánky.
By Delphine Barguirdjian
ON THE AVENUE
The best parties of the month.
ARTS CALENDAR
What's on view at galleries and museums.